About
"We've been living with some of this music in our heads for over fourteen years. Now it's time to let the world hear."
From members of New York Capital Region's Deviation (1990-1993) and Mindscape (1993-1996) comes a name change and the first release in over fourteen years. Capturing a different atmosphere in sound, Jaded Vision combines the diverse musical styles and interests of its members into one unparalleled colloquium of song writing and exquisite musicianship.
The basis of Jaded Vision's music is constructed around inventive rock arrangements consisting of pulsating rhythms and memorable melodies. From soft subtle ballads to bone-crushing rhythmic rockers, the original compositions form a solid repertoire encompassing the entire spectrum of rock.
With influences converging from all genres of music, Jaded Vision falls within the styles of its dignified predecessors, Dream Theater, Queensryche, Rush, and Yes.
A brief member and release history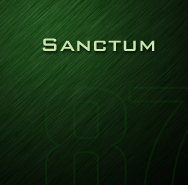 Sanctum
In early '87, Matt Rainville and Jason Verenini both took an interest in playing the guitar. Being the best of friends, they practiced together for over a year until Verenini's interest faded. Over that same year, Rainville met Todd Smith who had been playing guitar for many years prior to their introduction. Rainville and Smith continued to collaborate as a twosome until the autumn of 1989 when Verenini reunited with them musically as a singer and the three decided to form a band. In search for a drummer and bassist, Rainville was introduced to Tom Gebauer through a mutual friend. After an initial meeting and rehearsal, Gebauer was welcomed into the band then known as Sanctum. Merely sophomores in high school, they picked up and practiced various songs from Metallica, Queensryche, Overkill, and Slayer. The search for a bass player never resolved and two months after, all but Rainville and Gebauer disbanded.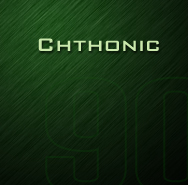 Chthonic
In the spring of 1990, the search for additional band members had begun. During this time the first original collaboration between Rainville and Gebauer was born. By early autumn, Smith had rejoined the band and they enlisted Sean Welch on bass. In the continued search for a vocalist, Jeff Staats had tried out but rejected the invitation to join due to a disinterest in the music currently being played. Verenini was then back in the band but only for a short period of time before he again moved on to another project. By the winter of 1991, Staats rethought the offer and joined for the first ever live dates performed by Deviation (the first show was played under the name Chthonic).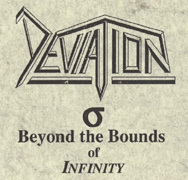 Deviation (Beyond the Bounds of Infinity)
Welch and Staats graduated from high school in the summer of '91, and Deviation once again disbanded. Gebauer and Smith went one way and Rainville reunited with Verenini and went another. Now seniors in high school, the four regrouped in the autumn and selected a new bass player. With five original songs under their belt, they entered New Music Sound Studios to record and produce their first demo tape, "Beyond the Bounds of Infinity." After the release, many copies of the tape were distributed and Deviation played a string of successful live shows. By the summer of 1992, Smith and Verenini went their separate ways. Stricken by personal changes once again, the band went into seclusion for a five month period.
Deviation Photos (1991 - 92) Live Photos Live Photos Live Photos Live Photos Live Photos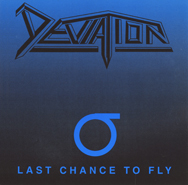 Deviation (Last Chance to Fly)
Now in search for a singer and guitar player, an ad was placed in music shops around the area. Phil Phoenix replied to the ad and quickly found his place as vocalist. Phoenix brought an Eddie Vedder type flavor within his own creative vocal approach. Not far behind to join the band was Jeff Garrison. Garrison was best friends with Phoenix and co-member of their previous band, Battery Park. Garrison brought an Al Dimeola style to progressive rock. With the addition of Phoenix and Garrison, Deviation was bursting with fresh faces and new ideas. The rejuvenation resulted in the release of "Last Chance to Fly" in the spring of 1993. While the disc displays a musical style all its own, touches of Iron Maiden, Dream Theater, Queensryche, and Megadeth can be found. A few live shows were preformed in support of the release, only to see the departure of co-founder Rainville shortly after that summer.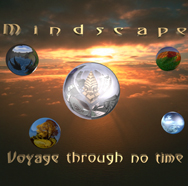 Mindscape (Voyage Through No Time)
The band then teamed up with keyboardist / freelance song writer Denis B Levy who brought a melodic emotion packed style of writing and playing. The fresh lineup immediately began collaborate and compose new material for the March 1994 release of "Voyage Through No Time." The release not only captures the musical ability of the band, but the technical and production ability as well. Laden with lush, full arrangements, memorable melodies, and intricate rhythms meet head on in a vast display of creativity. Each composition holds shades of pianistic, acoustic, and rhythmic song writing styles, due to each individual's critical involvement in the nurturing of each song. The music is strong, powerful, and emotional.
Scott Kelman took over the bass responsibilities in 1995 for the string of late spring, summer, and early autumn live dates. One show was performed in the winter of 1996 and Phoenix departed the band shortly after. Different member configurations were attempted without success, resulting in all but Gebauer and Garrison disbanding later that year.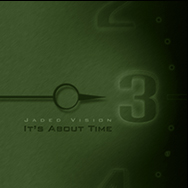 Jaded Vision (It's About Time)
Writing sessions continued throughout 1996 and 1997. Four years later, in the autumn of 2001, Gebauer and Garrison reunited over a span of two years to record various unreleased material. A handful of the songs recorded consist of material written and performed shortly after the successful release of "Voyage Through No Time." The tracks are heavier and contain a noticeable early Dream Theater influence. The remainder and more acoustic tracks are the result of Gebauer and Garrison's continued writing sessions and reflect a progressive take on the wave of unplugged performances popular in the mid-90s. After the recording was completed, the tracks sat on multiple hard drives until the mixing process began almost five years later in July of 2008. "It's About Time" was released in 2009.